Google Cloud Recognizes Master Concept's Technical Proficiency and Proven Success In Work Transformation

Master Concept has achieved the Google Cloud Specialization in Work Transformation in the Google Cloud Partner Specialization Program. By earning this Partner Specialization, we have proven our expertise and success in building customer solutions in the work transformation field using Google Cloud Platform technology such as G Suite.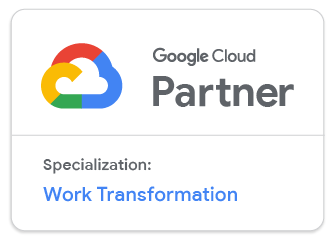 What is a Google Cloud Partner Specialization?
Specializations in the Google Cloud Partner Advantage Program are designed to provide Google Cloud customers with qualified partners that have demonstrated technical proficiency and proven success in specialized solutions and service areas. The organizations with Google Cloud partner Specialization undergo a rigorous technical assessment, employ certified experts, demonstrate repeatable customer success, and have a business plan to invest in their area of specialization.
Master Concept is recognized in deploying G Suite to SMB organizations with services across project workstreams (i.e. governance, technical, people, process and support).
Why Master Concept?
As the first Asia Google Cloud Premier Partner, we provide complete sales, cloud advisory, support, implementation services and training service on top of Google technologies to bring business transformation and innovation to world leading firms.
Headquartered in Hong Kong, Master Concept operates globally from our 8 offices located in China Shenzhen, Hangzhou, and Beijing, Hong Kong, Macao, Taiwan, Singapore and Malaysia. Our approach and our commitment to our customers is simple: Provide a level of service so that 'You'll Like IT'.
Want to learn more about digital transformation of the workplace with G Suite? Contact Us!
—————————————
Contact Email: [email protected]
Contact Number:
Hong Kong: +852 3589 6700
Macau: +853 2871 7553
Singapore: +65 8282 6949
Malaysia: +603 2096 9611
Taiwan: +886 2 7709 7527
Shenzhen / Hangzhou / Beijing: +86 147 1537 8742
—————————————